More and more British universities are exploring ways of improving their response to fires and fire alarms and how best to manage their detection systems by tapping into the expertise offered by fire detection and compliance technology specialist Drax 360.
The latest of the UK's higher education establishments to call upon Drax 360 has been investigating ways to link the variety of fire safety systems used across campuses located in London.
The centralised alarm management system devised by the Drax 360 team uses two powerful Drax 360 software tools –graphical alarm management suite, AMX, and web-based dashboard and notification system, Safe Vue, plus several intelligent Smart Watch hardware modules to make centralised data collection easier.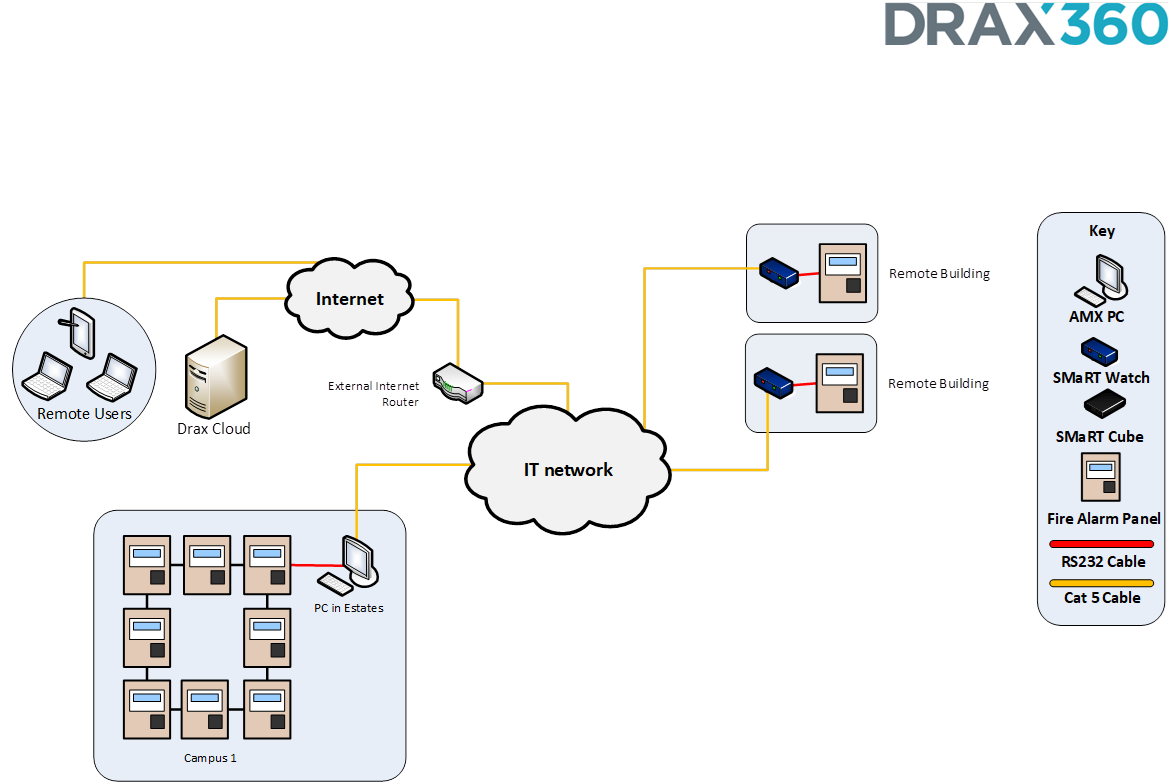 Drax 360 sales manager Chris Wilkinson explained: "The University has a responsibility to assess fire risk regularly, mitigate where possible and demonstrate compliance with relevant legislation. The current process requires fire safety information to be gathered manually because the local systems are not connected to each another. Once the Drax 360 system is complete, every fire detection system and sub-system will connect to a hub, allowing a co-ordinated response to critical life safety events and to automate data gathering."
Further benefits of the system include reduced response time, with the potentially life and property saving benefits that entails, offering a co-ordinated and speedy response to critical events, managing compliance and audit trails and the ability to identify faults and false alarms swiftly.
This new approach will see a Drax 360 AMX alarm management node installed in each building to gather data from the separate fire detection systems, which will then be integrated into a single network.
When a fire event takes place the security team will be able to access the information. An easy-to-understand floor plan created by a graphic designer will show the precise location where an alarm has activated and will show the actions required, via a smartphone or PC.
Another benefit of the AMX software is that is is easy to use, even for a newly trained security employee or someone for whom English is not their first language and is also useful in organisations which see a high staff turnover.
AMX is regarded by many companies in the fire industry as one of the most versatile and flexible graphics packages, as it is configurable to suit all of the industry's leading panel brands. It can also be used in situations where legacy systems which may have older and less comprehensive graphics interfaces are installed, all with the bonus of one-to-one technical input direct from the Drax 360 team.